The essence of Godzilla is not made by Toho, but by the fans of their work.
Godzilla vs Banshee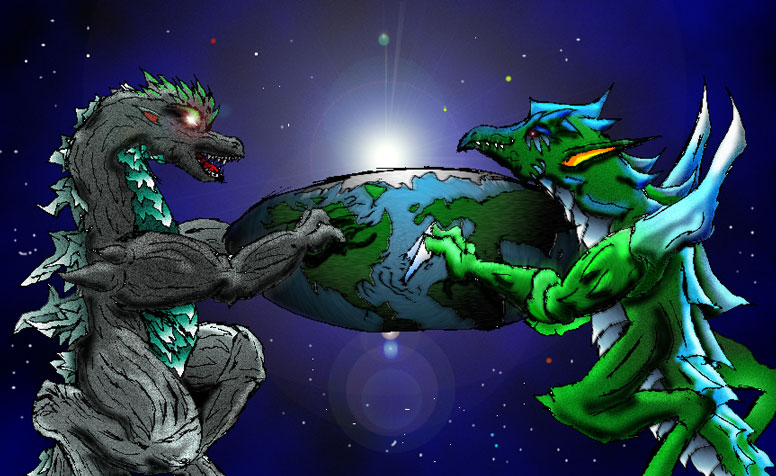 A St. Patricks day pick I guess, since Banshees are Irish and such.
Godzilla vs Santa Claws:

Nothing Else can add as much holiday cheer than seeing the guy in the big red suit battle the guy in the big green rubber suit. Done by Me.
Gojiza Transforming from Ultra to Earth Stage. Done by Me.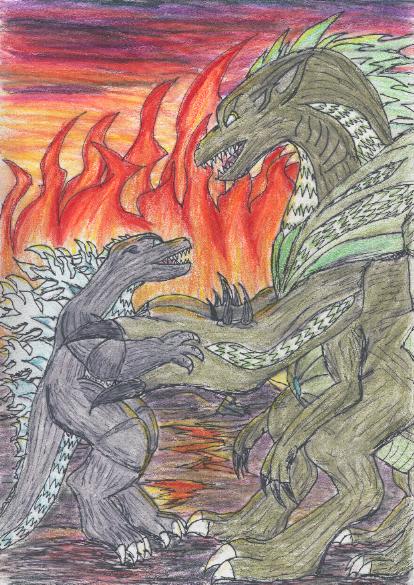 Ultrillian Godzilla vs Ultrillas

A scene from my upcoming comics. Ultrillas is the big green one. Ultrillian Godzilla is the one that looks like Godzilla.
Original Battle scene between Hyper Armageddon (Tan) and Brimstone (Red). Drawn by JMays.
Colored in photoshop by Me.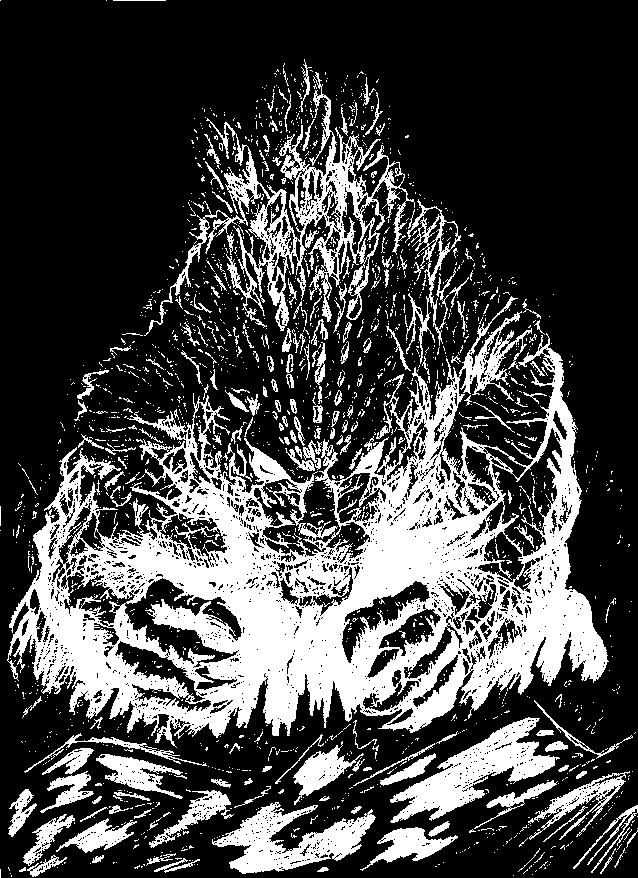 Rising Godzilla, by JMays! Thanks!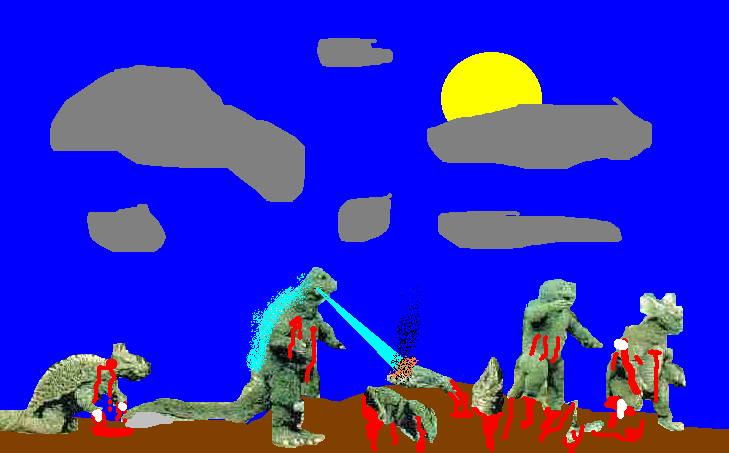 After the Battle-- by James M.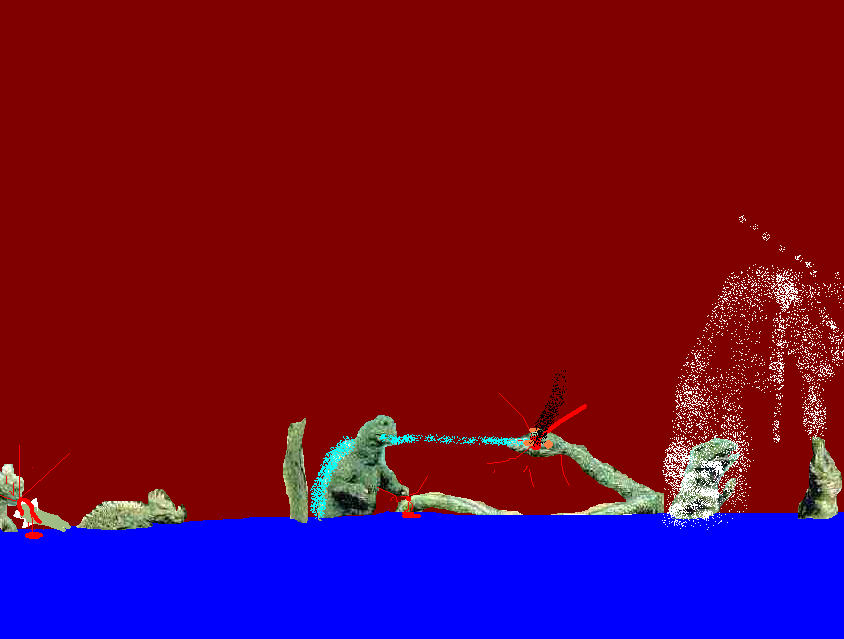 Fight!! By James M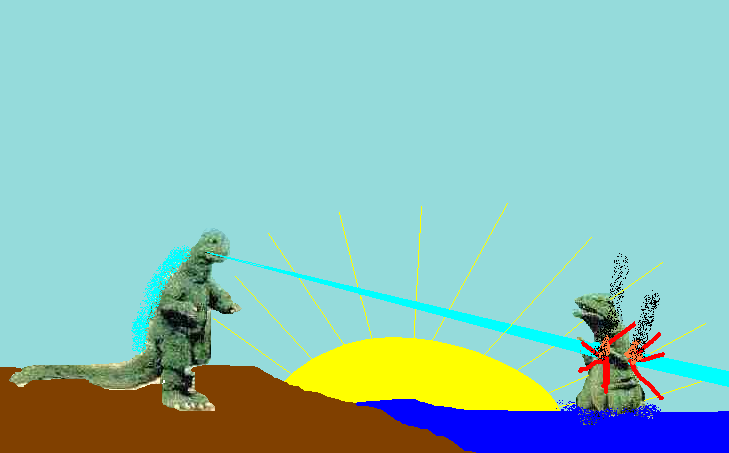 Godzilla vs Gorosaurus-- by James M.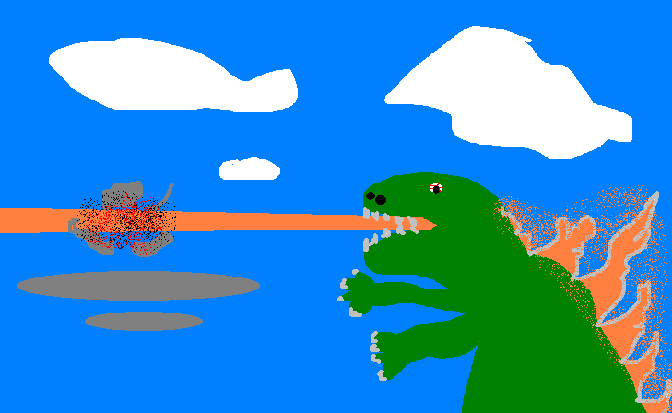 James M.-- Godzilla vs. the UFO